Good Morning Lovelies and Happy Monday?
How was your weekend?
It was pretty good, expect for the electricity going out 3 times since Friday. Once was because of the storm that blew through on Friday (it was out for 6 hours) and then yesterday it was out for two more hours so the linemen would work on some of the lines.
I really could use another day of weekend though!
The weather:::
On my reading pile:::
Right now I am reading Plain Truth by Jodi Picoult. So far I am loving it!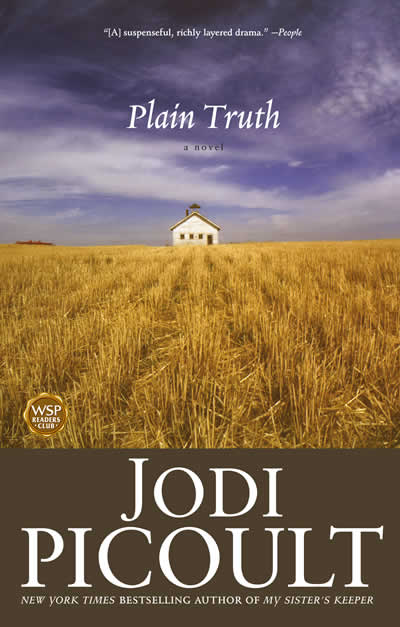 Movies or Shows I watched this weekend:::
Titanic (I can't help it, I love this movie), How I Met Your Mother, 10 Things I Hate About You
On my TV:::
Gilmore Girls
Safe Haven
The Ranch
Party of Five
13 Reasons Why
The Crown
On the menu for this week:::
Monday-
Pasta with veggies
Tuesday-
Out with the Family
Wednesday-
Sandwiches, chips, veggie and fruit
Thursday-
Beans and cornbread, fried potatoes
Friday-
Pizza, breadsticks and salad
Saturday-
Meatball subs, salad, fruit
Sunday-
Beans and cornbread with fried potatoes
On my to do list:::
Laundry
Schedule blog posts for this week and next week
Vacuum
Clean bathrooms, bedrooms, and laundry room
Set up a day for my daughter's fundraiser that she's wants to have for our local library
What I am sewing, crocheting, knitting or creating:::
Working on some new inserts for my planner
Working on the format for my cookbook
Working on my new shop
Work on website for newspaper
Happening this week:::
Grocery shopping for the week
4th of July festivities
A has one week left with her cast (she broke her wrist on Memorial Day weekend)
Looking around the house:::
The house is a mess. Every room needs to be cleaned.
What I'm wearing today:::
black shorts and a gray t-shirt
One of my simple pleasures:::
Watching a good movie on Netflix
Bible verse, Devotional:::