Hi Lovelies! It's been a busy weekend! I'm linking up for Sunday Social. Here are this week's questions: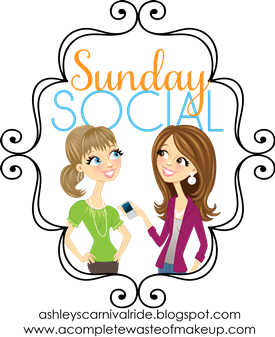 1. What is your favorite store to shop at?
I don't shop much, but when I do I do most of it at Target.
2. If you could afford anything and everything, which designer brand would you covet?
I'm not very familiar with designers but I would have to say maybe Chanel.
3. Must have closet staple?
Yoga pants and leggings.

4. Favorite kind of shoes?
Since I only own three pairs of shoes (hangs head in shame) I really don't have a favorite shoe ( this does need to change).
5. Best clothing deal you've ever gotten? (sale or amazing find)
I did find a pair of Reebok shoes for a steal the last time I bought shoes. I think I might have spent $20 on them.
6. Style you'd love to try?
Honestly? Any style!!