Hi Lovelies!
I'm a book lover as well as an avid reader. I read different genres, but I think my favorite is horror and my favorite author is Stephen King. However I have decided to branch out and read a few different books.
So every summer a put together my summer reading list. It's not a long list, maybe only 2 to 3 books are on it at any given time because that 's usually all I can read in the summer while taking classes. I found these recommendations on People Magazine's website. They seem to be interesting, so I may read one or two of them.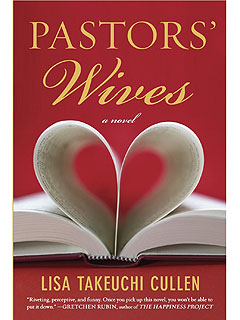 Book description (from Amazon)
What's it like when the man you married is already married to God? asks
Pastors' Wives
, an often surprising yet always emotionally true first novel set in a world most of us know only from the outside.
Lisa Takeuchi Cullen's debut novel
Pastors' Wives
follows three women whose lives converge and intertwine at a Southern evangelical megachurch. Ruthie follows her Wall Street husband from New York to Magnolia, a fictional suburb of Atlanta, when he hears a calling to serve at a megachurch called Greenleaf. Reeling from the death of her mother, Ruthie suffers a crisis of faith—in God, in her marriage, and in herself. Candace is Greenleaf's "First Lady," a force of nature who'll stop at nothing to protect her church and her superstar husband. Ginger, married to Candace's son, struggles to play dutiful wife and mother while burying her calamitous past. All their roads collide in one chaotic event that exposes their true selves. Inspired by Cullen's reporting as a staff writer for
Time
magazine,
Pastors' Wives
is a dramatic portrayal of the private lives of pastors' wives, caught between the demands of faith, marriage, duty, and love.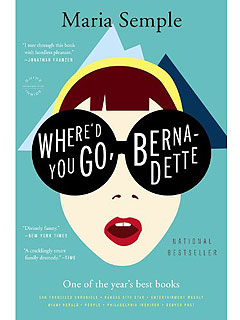 Book description (from Amazon)
Bernadette Fox is notorious. To her Microsoft-guru husband, she's a fearlessly opinionated partner; to fellow private-school mothers in Seattle, she's a disgrace; to design mavens, she's a revolutionary architect, and to 15-year-old Bee, she is a best friend and, simply, Mom.
Then Bernadette disappears. It began when Bee aced her report card and claimed her promised reward: a family trip to Antarctica. But Bernadette's intensifying allergy to Seattle--and people in general--has made her so agoraphobic that a virtual assistant in India now runs her most basic errands. A trip to the end of the earth is problematic.
To find her mother, Bee compiles email messages, official documents, secret correspondence--creating a compulsively readable and touching novel about misplaced genius and a mother and daughter's role in an absurd world.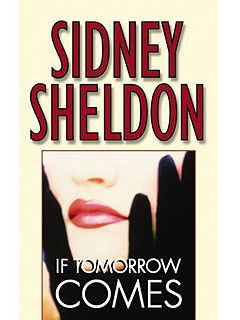 Book description (from Amazon)
Lovely, idealistic Tracy Whitney is framed into a fifteen year sentence in an escape-proof penitentiary. With dazzling ingenuity she fights back to destroy the untouchable crime lords who put her there. With her intelligence and beauty as her only weapons, Tracy embarks on a series of extraordinary escapades that sweep her across the globe. In an explosive confrontation Tracy meets her equal in irresistible Jeff Stevens, whose past is as colorful as Tracy's.
What's on your summer reading list?
~Angie