Hi Lovelies!
Happy Mother's Day to all of the mommies out there! It's Sunday Social time, so grab the button and link up with
Neely.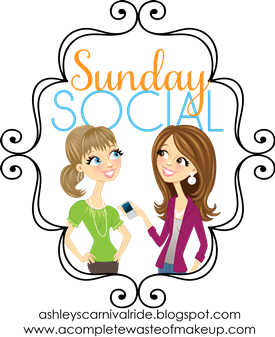 1. 1 year ago I was doing ….
I was starting a new program for my Master's degree, enjoying my second year as a mom and enjoying life in our new house.
2. 5 years ago I was saying....
goodbye to a Mom that I loved very much but didn't really know (because of my Dad) I wrote about this
here
3. 10 years ago I….
Had been with my husband (boyfriend at the time) for 10 years and we attending grad school together and just enjoying being together.
4. 1 year from now I'll be…
working on our business, a dessert shop, Taste of Heaven Desserts and having another baby
5. 5 years ago ill be doing….
growing our business, enjoying life together.
6. 10 years from now ill be doing…
I cannot think that far ahead. LOL!!!!