Hi Lovelies!
It's Sunday and that means it's time for
Sunday Social with Neely
. So, grab a cup of joe, answers the questions, and link up. I highly recommend it ;).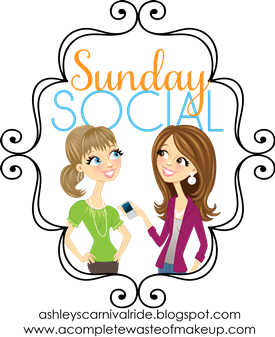 1. When you were little what did you want to be when you grew up?
A teacher or a nurse.

2. What was your favorite way to kill time as a kid?
Reading the Little House series and the Ramona series

3. When did you get your first cell phone?
This is going to make me sound really old, but I didn't get a cell phone until I was in my 30s and it was a prepaid one.

4. What is your favorite magazine to read?
People Magazine or OK magazine (I love celebrity gossip).
5. What is the one random object people would be surprised to find in your purse?
My Erin Condren Life Planner and my Maybooks exercise and food diary. I never leave home without them.
I'm sorry but my camera is still broken (we are shopping around for a new one) so I had to "borrow" the image from the Erin Condren website.