Hi Lovelies!
Happy Sunday! We are slowly starting to feel better over here. "A" is doing much better and Mom and Dad are even beginning to feel a bit better. Now, I know why "A" was so cranky on New Year's Eve. Her ears really must have been bothering her because mine are about to kill me.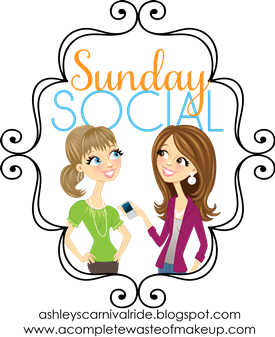 1. Do you plan to change any of your eating habits in the new year?
I need to incorporate more fruits and veggies into my diet.
2. Any workout tips to get us back in shape after the Holidays?
Eat smaller portions and do just 15 minutes of sit ups, push ups, or jumping jacks each day while watching TV. Every little bit helps.
3. Favorite thing you did over the Holidays?
Spending time with my family.
4. What is something you hope that you accomplish in 2013 that you did not in 2012?
Finishing my master's degree and reading more
5. Name 3 things happening this year you are excited about and why
Turning 40 (I have decided to embrace it not dread it)
"A's" 3rd birthday (possible themes: Dora or Disney Princesses)
The Superbowl (go Colts!!!)
Have a wonderful Sunday Lovelies!
~Angie