Hi Lovelies!
I hope everyone is having a great weekend so far. Right now, my heart is heavy thinking about the tragedy in Connecticut. I cannot imaging what the families are going through at this moment. I have been holding Baby Girl tighter today and I have been giving her more hugs and kisses and telling how much I love her all day long. There will be a day of blog silence on Tuesday to show support for the victims of this terrible act.
Now, it time for this week's questions!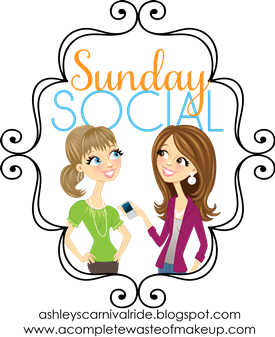 1. What the wallpaper on your cellphone?
A pink swirly thing that was on my phone when I purchased it.
2. What do you keep beside your bed?
Nothing. We don't have tables by our bed right now, or even in our room. But if we did have table by the bed.... I would keep my glasses there, as well as, books, magazines, and a glass of water.
3. What is your least favorite chore?
Laundry. I hate, hate, hate, laundry. I would rather vacuum the entire house than do laundry.
4. If you could eliminate one thing from your daily routine what would it be?
Laundry. That's how much I hate it!
5. What do you do to prevent anger?
I sit on the bed and have a really good cry. It always helps.
6. What's your favorite holiday of the year and why?
Halloween, because it is the one time of year that you can be whoever you want to be and it's okay!!
Okay, lovelies. It's your turn. Grab the button, answer the questions, link up, and have some fun!
Happy Sunday all!